---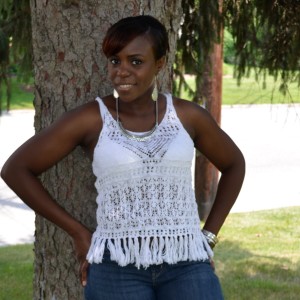 Hello there blessed one!!!
I'm delighted to have you here.
My name is Sandy Bastien.
I am a Believer and an Entrepreneur, who happens to use my writing skills to inspire and motivate people.
I created this blog site for people like us–you and me "go getters and game changers".
Because we believe that there is a better way to live life than to be chained down to a "9-5″
We have God given talents, skills, and abilities that we want to share with the world.
But the how's, what's and why's of " Getting Started" are real struggles.
Trust me… I understand because I've been there.
Before I became an entrepreneur…. like many,  I worked for "Corporate America".
Now some may argue that because I worked in  the public sector it wasn't really corporate, but it was.
For over nine years, I  worked in a jail providing legal services to inmates.  Although I loved what I was doing, deep down inside I knew I had more to offer.
More than just legal services—and at times I would. Without fail, I often found myself offering the inmates my spiritual insights on their legal issues.
This always left me replenished and fulfilled. I discovered there that I had a voice, a gift and a passion for helping people get clarity and take action based on God's Word.
So in 2014, when I took a maternity leave I decided to take action for myself and my family. With the help of my husband, we took a serious look at me
becoming a full-time entrepreneur while staying at home with our new baby boy and 1o year old daughter.
This was a very difficult decision with tons of risks but it was one we were ready to confront.
I want to help you do the same.
So, on this blog I will share my thoughts, lessons, and experiences and hope to inspire you to take action on your own journey because we all are #born2bless.